Blizzard, developer of hit game Overwatch has just announced when and where they'll be releasing the information on their new Hero! The new Hero will be in the Support class, but will also have a sniper rifle as their main weapon. This is a very unique character idea, not many games would combine a sniper and a healer into one role.
The Hero will be announced at Comic-Con International 2016, Thursday, July 21 at 6:45pm – 7:45pm. The event is held in San Diego California. More info can be found here! Blizzard also released a teaser via Twitter yesterday showing off the gun of the new hero, with a bit of dialogue between Torbjorn and Mercy regarding it.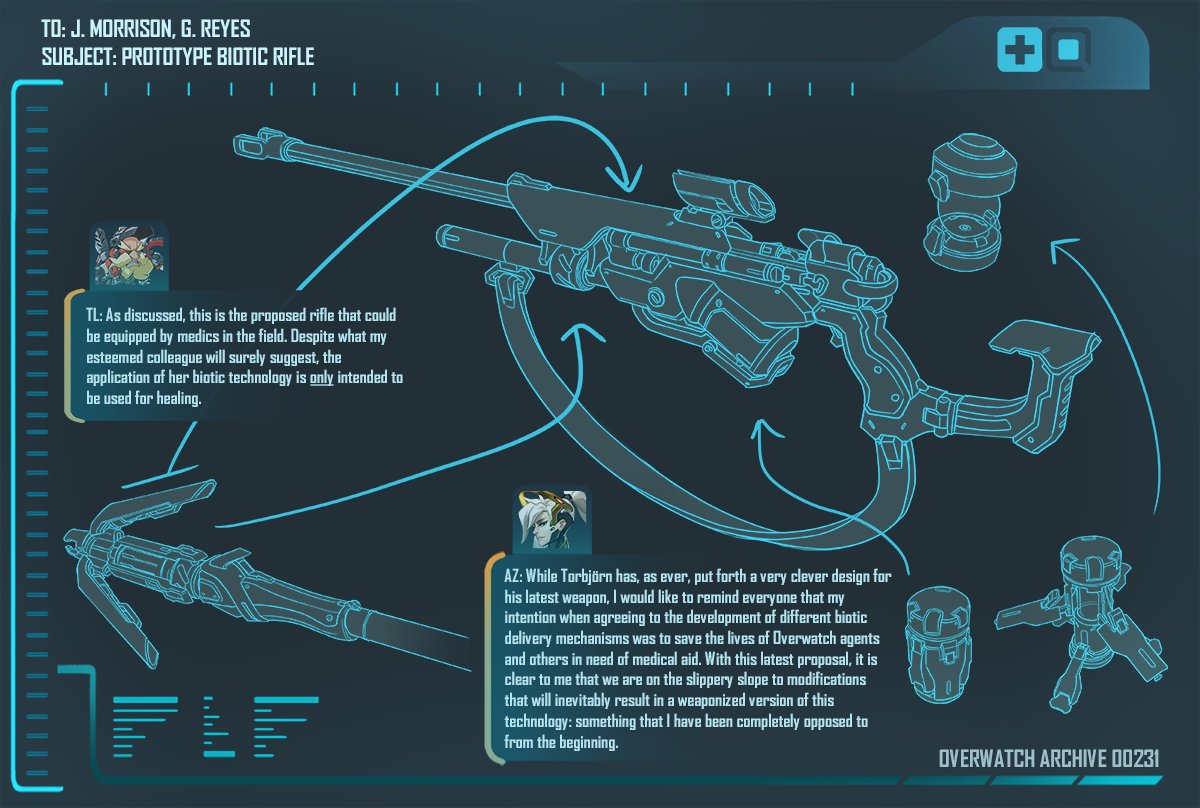 Once more news breaks we'll be sure to keep you posted!